The Bond Between Siblings
The Gift of Custom Art
At the beginning of December, my friend, fellow GSU alum & high school classmate Brandon Ellis commissioned me to paint a watercolor painting for his sister for Christmas. Brandon is a musician and when I got married, I walked down the aisle to an arrangement by him, an string version of Cloudbusting by Kate Bush, as set up by my husband. You can check out his music here.
Because this painting was a present for Christmas, it was top secret and I abstained from sharing any of the progress on social media. So I'm sharing it here for the first time. This is the reference photo I worked from, which kind of looks like a photo of a photo. I was immediately taken in by this sweet moment of Brandon and his sister as children, enjoying some candy on the stairs.
The Painting Process
I started by painting in the background and working from lightest area to dark. I actually found that painting in that particular shade of beige carpet to be a challenge, getting it that right mix of warm neutral, without looking too dirty. In the end, it was many layers of color that brought it up to a mid-tone level that lets the kids stand out.
For their clothes, since the ballerina leotard is so intensely pink and his shirt is deeply red, I painted those areas in gouache. I actually only started using gouache this year and was stunned to discover it's re-workable properties…. its like painting in pencil. You have a lot of flexibility to "erase." I was also pleased to find the opportunity to work in some metallic silver ink on her tutu, which depending on the angle changes color and gives off a lovely shine.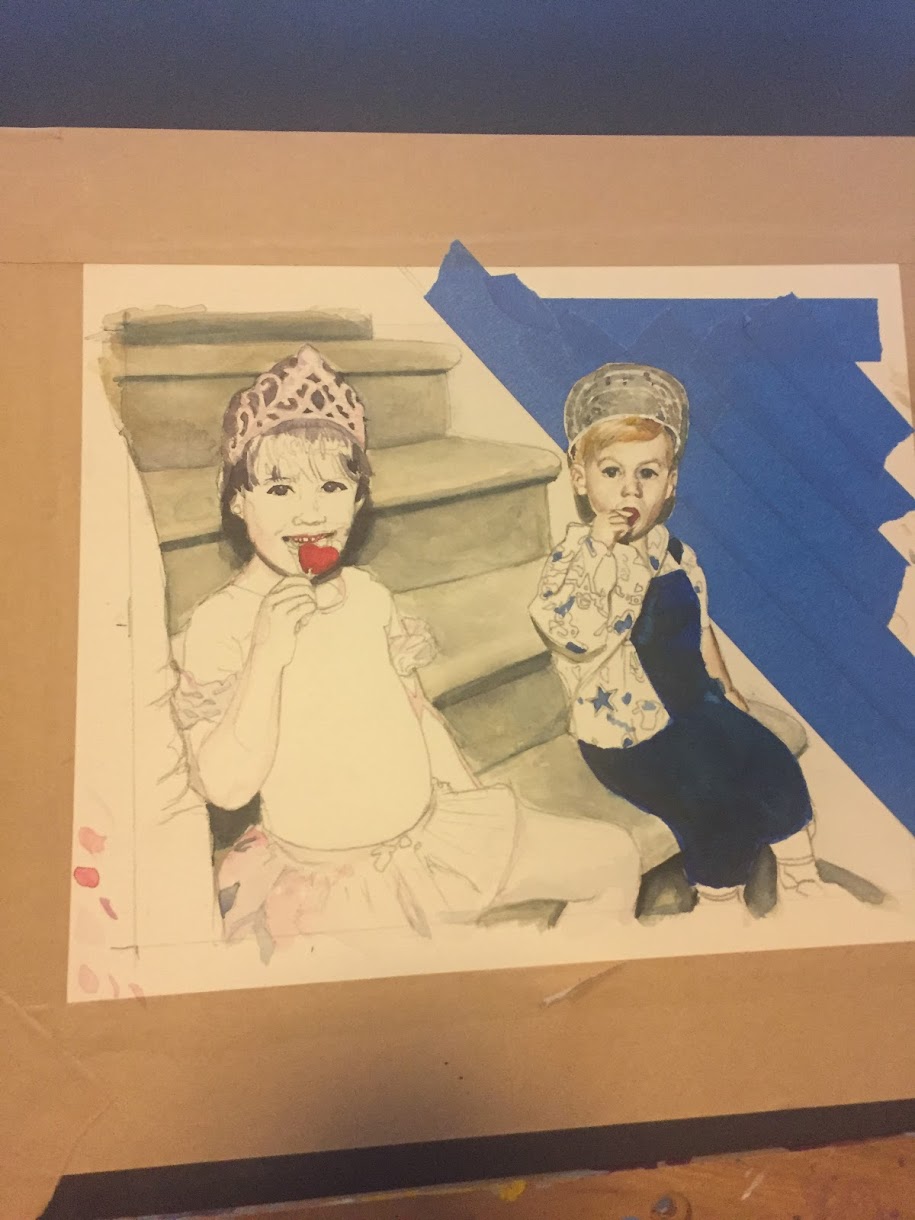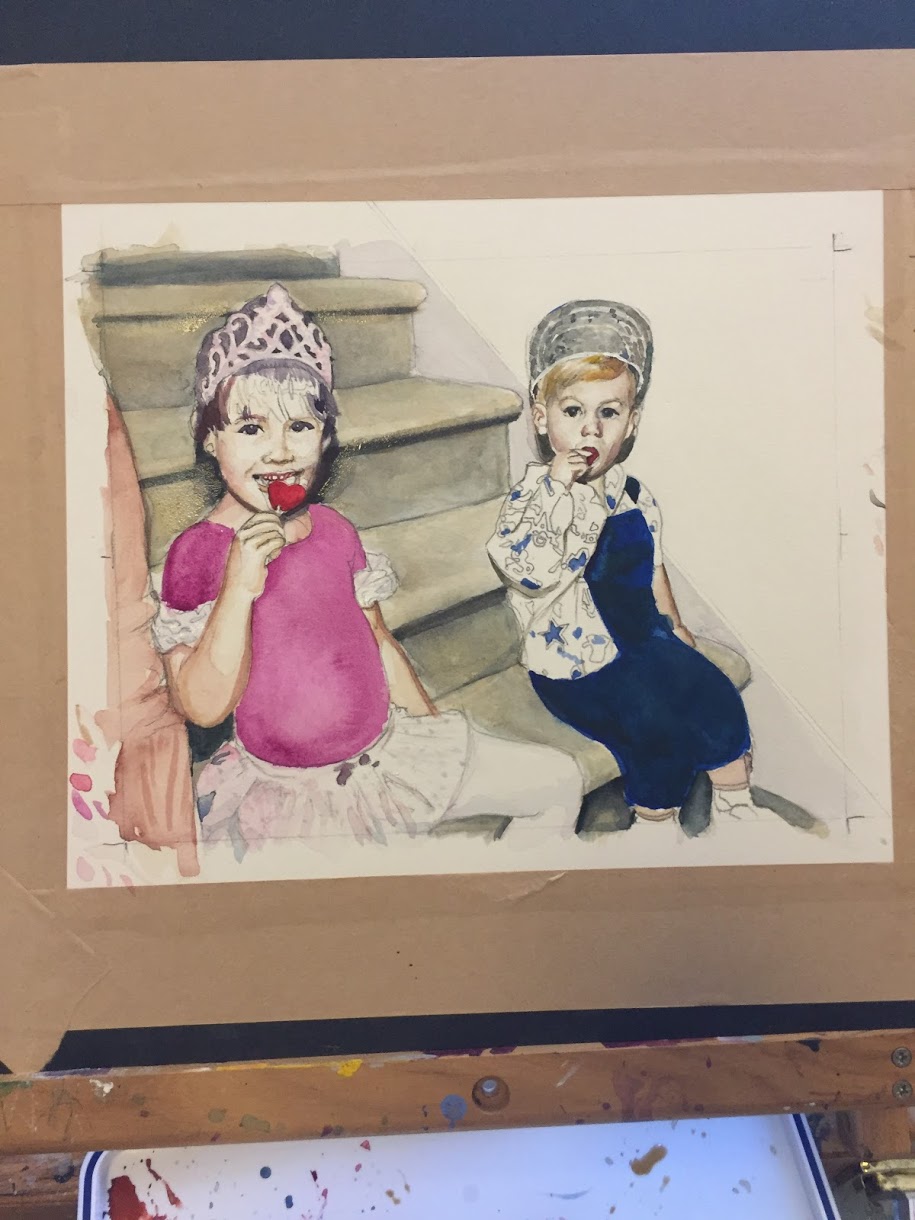 The Final Image
I was thinking about the deep bond between siblings in this piece. After all, I've found my own brother to be such a good roommate that I still live with him today, even though both of us are grown. That energy and bond is what I was trying to make visible with the ghostly abstract gestures that mark the final version of this piece.
As for how the gift was received,
Brandon said, ""It was perfect! Thanks again!" and sent this photo of his sister holding the painting.
If you would like some custom art of your own, I have commission availability to create custom portraits of your loved ones into works of art like this in watercolor. Prices start at $180, based on size.
Just send me an email at bortone.angela@gmail.com to get started.